Testimonials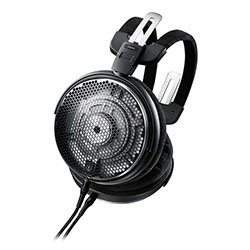 Hey Jose,
As promised, I wanted to review this product.
The Asymod IIIs and the Stryker SR-955HPC Hi-Fi AM and eSSB transceiver.
Shipping was surprisingly quick- ordered on Tuesday and received it on Saturday.
The product is manufactured of good quality parts, comes with comprehensive documentation, and customer service was responsive and patient.
Initially, the installation and setup seemed daunting but the recommended settings in the downloadable instructions "just worked" and performance was amazing. Audio on both AM and eSSB was a fantastic upgrade from my old system, which simply utilized a studio mic and soundboard through the radio's front mic Jack.
It took a little while to become comfortable with pro tools, but it is now as natural as fiddling with the radio itself.
Reports are all positive, generally ranging from "Beautiful!" to, "I have only heard one station that ever sounded better"!
For someone like myself, who does NOT have the "deep pipes", or a real good radio voice, these are incredible compliments.
The Pro Tools settings need no adjustments between AM and eSSB; I just turn the knob on the radio to switch modes and I'm off and running.
Even serious SSB operators on HF gear and SDRs are enamored with the quality and performance of the audio.
Currently using an MXL V67 condenser mic with the Mbox 2 mini and pro tools 8.
The V67 requires the phantom power provided by the Mbox 2, and also needs the "pad" depressed to achieve manageable input levels. I have the mic input on the Mbox 2 at around 2 o'clock (rather than the recommended notch setting which is about 1 o'clock).
I also tried the recommended Shure SM58, but got better reports with the MXL, which is comparably priced.
Thanks for an amazing product and truly top notch customer service.
Hope everything is well,
I have great reports on the audio from the Icom IC-718 with the Asymod IIIs installed from operators that have heard other Icom radios with all the other tricks applied to it over the years and confirm this is the best for sure. Not a big fan of anything over 130% modulation but it sounds better than it ever did and got a lot of good reports on it. Good job.
Matt
Greetings,
I purchased a Cobra 29LTD / Asymod III AM modulator back in June. I am having tons of fun with it !!!!
At 150 % I can hear clean audio, and a nice shape on the scope and getting amazing reports.
I'm looking forward to getting my second Asymod transceiver with maybe a little more head room.  
I would consider all options.
Take care.
Hello,
This is going to be my second Asymod radio. The STRYKER SR-955HP & ASYMOD IIIs ASYMMETRICAL Hi-Fi AM & eSSB TRANSCEIVER, I love them. Keep up the good work, 73s.
Thank You.
RF-King (427 Turquoise Star)
Hey Jose,
I just wanted to thank you again for all your help the other night......I've finally got to do some talking on this radio to some of the locals and every person I've talked to has gone on and on about how great this setup sounds.  Even another guy who has had direct injected setups using iPad / iRig processing wanted to know what in the world I was talking on.  He was the Hi-Fi guy around these parts and everyone tells me that he's never sounded this good.  A bunch of other locals told me that it's the best sounding radio they've ever heard.  I'm running the JLQ session and have tried the others on other people and everyone says that for my voice it sounds the best, so I guess that's the one I run until I have enough time to invest in customizing one for myself. This thing is awesome and I love it.  It's nice to have the "best sounding" radio for once!  Thanks again Jose, your service after the sale is second to none!
Hi,
I recently received my new Asymod transceiver and I'm very impressed with it. There are always a few haters and people who are just plain jealous, but I haven't talked to anyone on mine who doesn't think it sounds amazing. Even the Hi-Fi guru around here that has been dabbling with Hi-Fi using modified radios and supposedly direct injected radios using his own mixed audio processing for a long time said it sounds awesome. I keyed up to talk to a few locals this morning. One of them just thought by the sound I was that guy who goes by Kilowatt. The next guy keyed up and said "That's not Kilowatt, he's never sounded that good." The rest of them agreed and flat out couldn't believe what they were hearing. I've never heard anyone go on and on about how good someone's station sounds. The Asymod should be in all the AM transceivers out there.
Jose,
Thank you very much for the Pro Tools session files. Your business and your customer support is truly world class. There are not many if any Hi-Fi radios in my part of the country so I will be the first. I am very excited to go to the next level and I believe radios like this are the future of CB radio. I will send you some business if I get the opportunity. Keep up the good work.
Thank you very much !!!

Charlotte
Hi there,
I love my Stryker SR-955HOC and the Asymod..... I did the set it and forget it..... just told you how I wanted to drive my amp and there you go. Gorgeous audio thru the rack gear..... B1 Behringer mic, Yamaha MG06X mixer, 15 band EQ ,MDX 2200 compressor........ Sounds as good as a software defined radio....... Best investment ever! 73's.
Hi Jose,
I really appreciate all your help.
It took me 2 installs to get everything up and running but its working great now. Everyone can't believe the difference in audio over my Yaesu with a Heil and my 2970 with a 575m6. And that's with just a SM58. I can't wait to upgrade to the Electrovoice RE20. I never did get the Behringer DEQ2496 to work with the radio as it needs a preamp which I'll be getting soon. Either way I am so happy with how great it sounds with Pro Tools I don't see any reason to bother with the Behringer.
Again, thank you for a great product and fantastic support.
Thank you,
Hi,
Just want to tell you how much I am enjoying the Stryker with the Asymod
IIIs system installed.
I am getting great reports from everyone I talk to on AM and SSB. Everyone
comments about the audio quality.
I am running Pro Tools which was a little challenging to set up and use
however with your expertise and troubleshooting I am up and running.
Thank you for a great product and fantastic customer service. I will
definitely upgrade my mobile radio to an Asymod IIIs system next.

Thank you.